Laundry Cleaning Products
ZEALX…

Redefining Cleanliness
Effective formulas  that not only result in clean and soft fabrics but also protects the garments' shape in every single aspect by leaving no residues.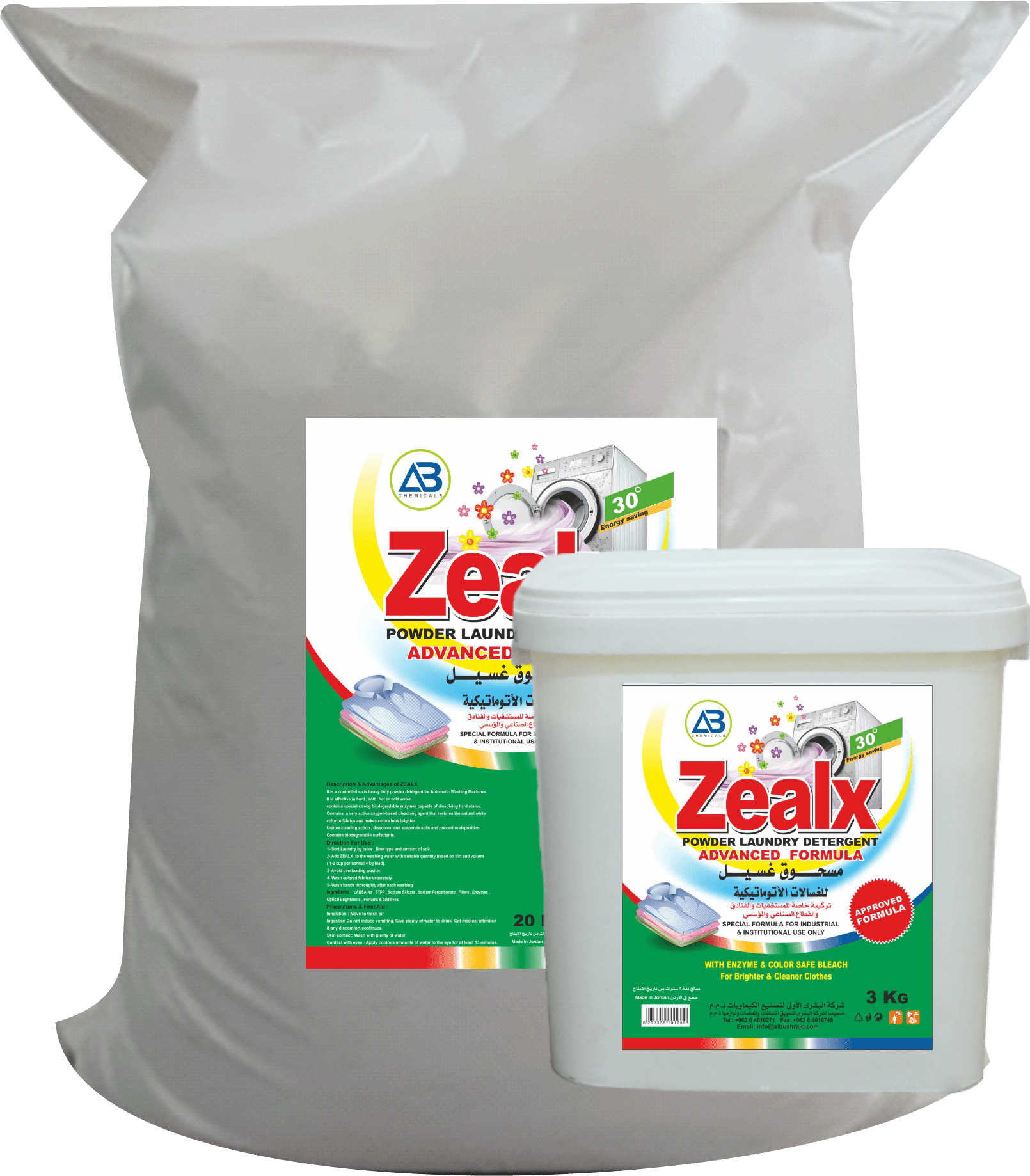 Powder Laundry Detergent
It is a controlled suds, heavy-duty powder detergent for automatic washing machines. Formulated with an active blend of high efficient surfactants and many additives; its content of special strong biodegradable enzymes and very active oxygen-based bleaching agent, give it a unique cleaning action as it is capable of dissolving hard stains, restoring the natural white color to fabrics and making colors look brighter. It is effective in hard, soft, hot and cold water.
Size: 3 & 20 kg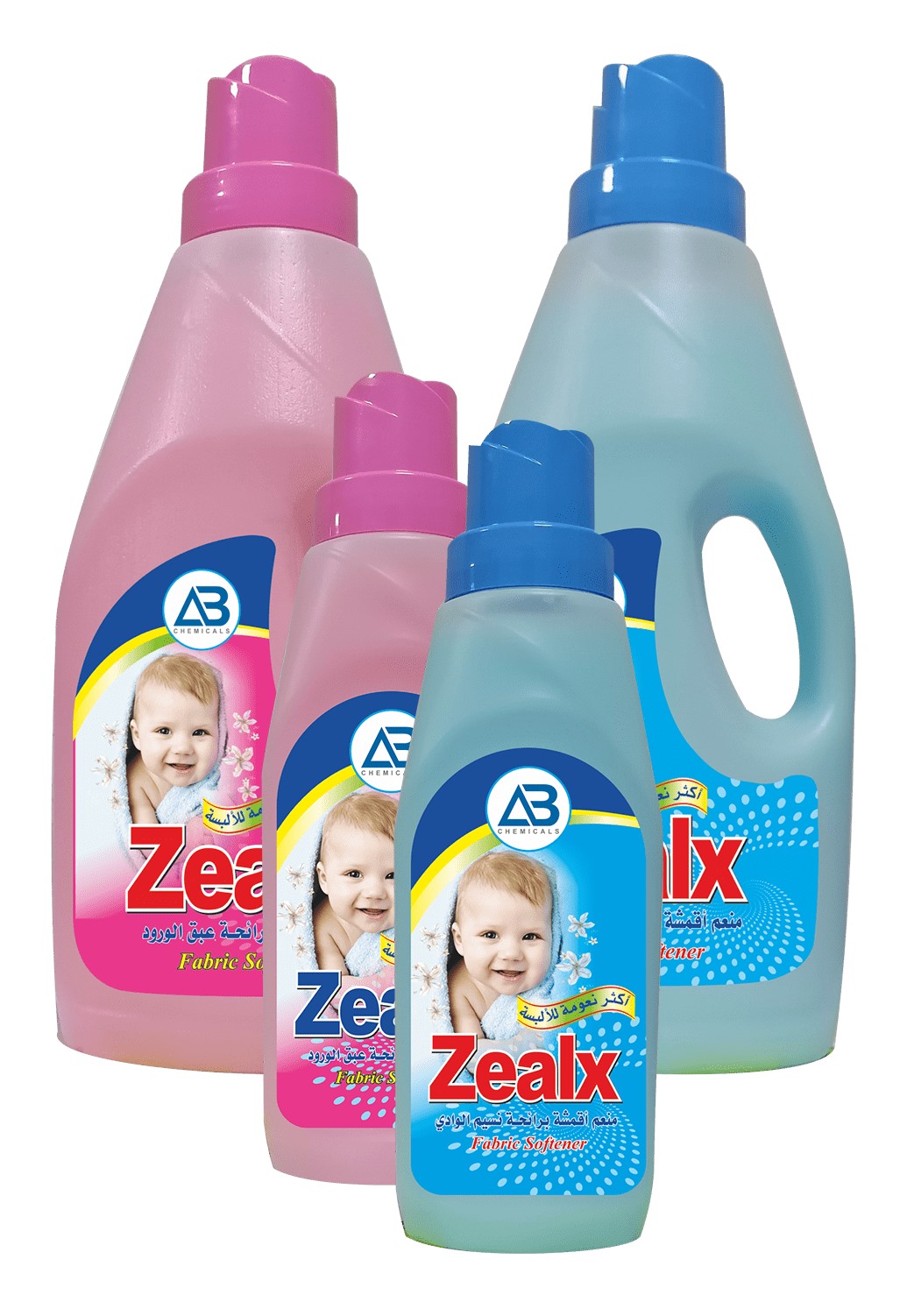 Fabric Softener
A concentrated & effective liquid fabric softener and perfumer. It's suitable for all types of fabrics as it's formulated with a cationic base & encapsulated perfume technology for extra soft and freshness; easily sustained even after the drying cycle.
Size: 1 & 2 Ltr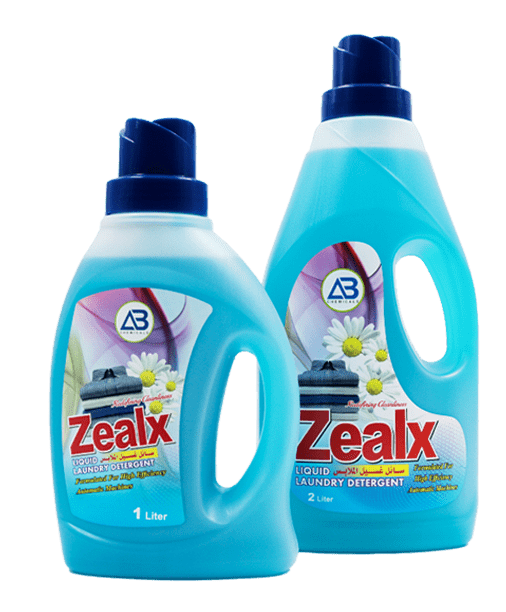 Liquid Laundry Detergent
A one-shot low foam liquid detergent and stain remover. A highly concentrated liquid detergent based on alkaline detergent for dispersion of oils and grease. It contains an organic sequestering agent to prevent building up stains & special strong enzymes capable of dissolving hard stains and can work in both low and high temperatures.
Size: 1 & 2 Ltr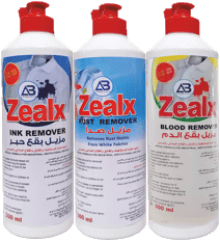 Spots (Ink , Rust & Blood) Removers
A special spotter formula based on ecological solvents for removing ink spots from clothes & blood stains from white & colored fabrics & rust stains from white fabrics.
Size: 500 ml